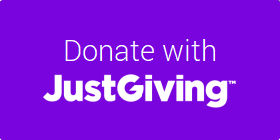 Click here to make a donation to support Saffron Screen.
Saffron Screen customers are now able to purchase gift aid tickets through our new free Gift Aid Membership scheme.
All you need to do is sign up here.
Why Gift Aid It?
As a registered charity (charity no. 1113259), Saffron Screen relies on the generosity of our Friends, partners and customers, and by using the government's Gift Aid scheme, we are able to reclaim 25p for every £1 that you spend. The extra income is vital to ensure Saffron Screen can maintain its low ticket prices and remain accessible to all.
How does it work?
When you choose to buy a ticket with a donation, your 10% voluntary donation allows us to reclaim tax on the whole amount paid if you are a UK tax payer. This means that if you decide to purchase an evening adult ticket as a 'Gift Aid Member' with the £0.84p donation included, Saffron Screen is able to claim back an additional £2.30.
What if i'm a Friend of Saffron Screen?
If you're a Friend of Saffron Screen, you can already access Gift Aid tickets when logged into our website. But we will need you to complete a Friends Gift Aid declaration separately here. 
A printable copy of our Gift Aid declaration can be found here.